mh DIGITAL #02

The second mh DIGITAL residency artist is a New York based Japanese poet,
Hiromi Kiba
In the wake of New York City reopening, Hiromi Kiba shares her poetry performance through live-streaming video on Youtube. This poetry performance titled, "
June 26th, 2020
" celebrates followings: 1) our new norm after the pandemic 2) a life of Hiromi's father who died 32 years ago on this date 3) not participating the 33rd anniversary of his death in Buddhist term.
https://www.youtube.com/watch?v=aikrTZhIqb4&feature=youtu.be
COORONA TIME_Part 01
Poetry Performance In Collaboration
With
Sarah Lee
Anonymous friend of Hiromi Kiba
https://www.youtube.com/watch?v=u9Z-ZGREgyI
While embracing the new norm, Hiromi Kiba began adapting things never tried before. Mutating like Corona is the inspiration for this project. In the midst of Covid-19 pandemic, her previous trial and error has guided her psyche to capture a sign of life and hope. Hiromi takes in a different light for her poetry, "Mirror Ball (Hanging in front of you?)", abridged version, created in 2019. She applied a vocoder to elaborate on her spoken words and live streaming software to explore a virtual presentation. She received her light source from Sarah Lee's paintings at this time. Sarah has created her very first digital painting for this project. Anonymous friend of Hiromi has also contributed his unreleased recording. This specific music was publicly performed just once on live setting. Therefore, this poetry performance in collaboration with above artists welcomes its new phase alongside the Coronavirus timeframe.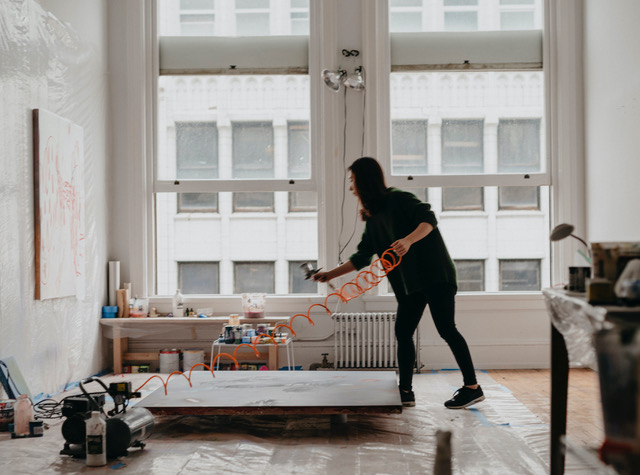 SARAH LEE,
born in Seoul, Korea and lives and works in New York City. Lee received her B.F.A and M.F.A. from the School of the Art Institute of Chicago. Recent solo exhibitions include Unoriginal Sublime , The Mission, Chicago (2017); Playing the Field , The Won Gallery, Seoul, Korea (2014). She has participated in many group exhibitions, among them Home Coming , AHL foundation (2020), Silent Night , Artnutri, Taiwan, (2019); Falling Through 'n' Going After, One Eyed, New York, (2019); Control & Contrast, The Mission, Chicago, (2017), Presence Interrupted , Julius Caesar, Chicago, (2017). Lee also participated in EXPO Chicago in 2017 and Art Taipei in 2018, 2019. Lee is featured in New American Painting, Knack magazine and ChaioxArt.
Anonymous friend of Hiromi Kiba
911 FOR OUR ANCESTORS
presents by
Faith NYC I Sherese Francis I K3T
https://www.youtube.com/watch?feature=youtu.be&v=LzRTKoE30ZQ&app=desktop
This year marks 19th anniversary of September 11th attack. Hiromi Kiba dedicates her two weeks project to our fallen heroes and victims. With the helps from artist, poet and musicians as her collaborators, she organizes the tribute event to share on live stream. K3T (Kira Kira Kira Trio) is Kazumi Hakamada, Hiromi Kiba and Kazue Taguchi. Optical bliss of Kazue's aurora as well as prism site-specific installations captivate. Warm and tender sounds of Kazumi Hakamada's acoustic guitar nurture. For their singing performance, Hiromi applied 3 most popular songs sung right after the fateful day. While working as a barmaid at Japanese karaoke bar in Midtown at that time, she finds singing took a major part of healing process. Her new poetry performance on 9/11 is work in progress. Sherese Francis performs her poetry reading, titled, "Readings of the Readings". The series of her tarot card poetry has been created during stay-at-home period. Listening to her verse, full of compassion and understanding guarantees to inspire. Faith NYC is Felice Rosser, Naotaka Hakamada, and Fin Hunt. This band has been guardian angels of this city. Their spiritual music embraces and uplifts.
Faith NYC I https://faithnyc.net/home I https://www.facebook.com/faithny1/
Vocal/Bass I Felice Rosser @felice_rosser
Guitar I Naotaka Hakamada @nao_haka
Percussion I Finley Hunt @finster3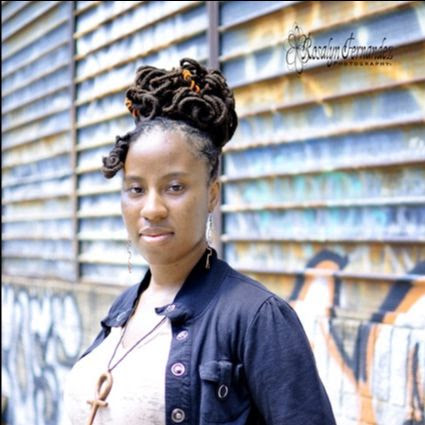 Sherese Francis I Poet
https://futuristicallyancient.com/
@afutureancient
@JExpressionsBookshop

PROJECT DAY 15
Present by
K3T
https://www.youtube.com/watch?v=z-gmwc8rMbg
K3T I Kazumi Hakamada I Guitar/Vocal
@kaz_haka



K3T I Hiromi Kiba I Vocal/Poetry/Video @kibounce @kibounceart Youtube @kibounce

K3T I Kazue Taguchi I Installation/Mixed Media

http://kazuetaguchi.com/

@kazueart