NILS KARSTEN / TAKASHI KUNITANI

APRIL/MAY 2017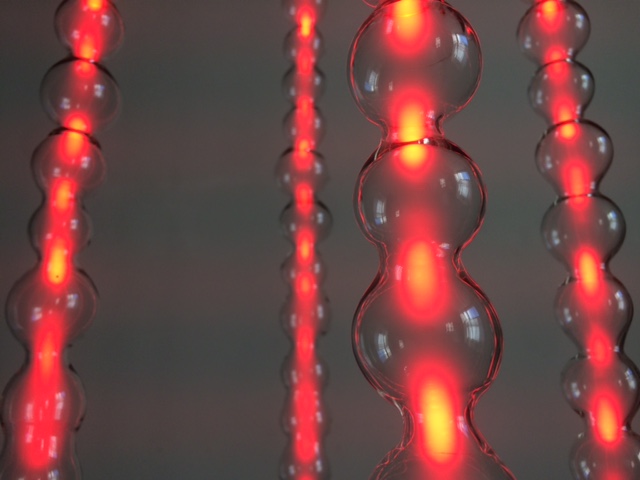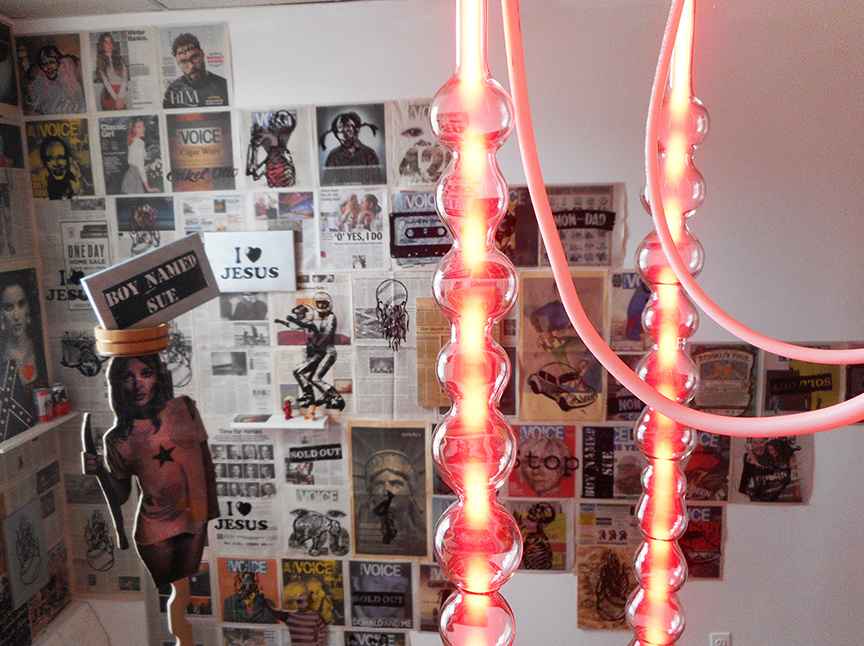 Woodblock prints of rock 'n' roll imagery, fragments of magazines and newspaper, and objects culled from trash, and thrift and hardware stores are the construction materials of
Nils Karsten
's site-specific installation. His art is a trip with evil, ladders, humor, machine parts, psychedelia, vintage toys and whimsy as just a few of your companions. Psychology, time and topography are your guides. The installation flows along the stream of consciousness that is Karsten's curious scrutiny of the world.
www.nilskarsten.com
Spaceless Spaces
, is an installation
Takashi Kunitani
has blown as series of neon tubes and strings of glass orbs which morph into each other. The reflections from the light flowing through the tubes and onto in the distorted glass appear to waver subtly, bringing an interesting synergy to the surrounding space.
www.takashikunitani.com
Takashi Kunitani has a solo exhibitionfrom April 8 – May 7 at Ulterior Gallery in LES, NY. http://www.ulteriorgallery.com