mh RESIDENCY #05

NAOMI OKUBO and LULU MENG
JULY 20 - AUGUST 31, 2019
SUNDAY, SEPTEMBER 1st
OPEN STUDIO I 2-5PM

ARTIST TALK I 5- 6PM

CLOSING RECEPTION I 6-8PM

During the six weeks collaborative residency, Naomi Okubo and Lulu Meng have hosted a series of workshops to invite people exploring memories, connection and collaboration between the participants and the artists. This Sunday, Naomi and Lulu are going to share their process and progress through their final presentation and an artist talk.
mh RESIDENCY is a studio residency program of mh PROJECT which aims to support artists and curators developing new projects. The residency provides a workspace, offers opportunities to present work through open studios and events, and helps the residents expand their networks. mh RESIDENCY's fifth artist-in-residence, July 20 – August 31, 2019 is a Japanese artist, Naomi Okubo and a Taiwanese artist, Lulu Meng, currently both live and works in NYC.

During their six week collaborative residency, Naomi Okubo and Lulu Meng will be exploring the essence of collaboration and connections between people. Okubo works mainly in painting while Meng has a multidisciplinary practice. They work distinctly in style and medium and appreciate each other's work and difference. Moreover, it is their shared experiences and interests that bond their friendship tightly. In the SPRING/BREAK Art Show 2019, the two artists presented a collaborative installation with their individual work rooted in the same theme. Given the unique residency at mh PROJECT, Okubo and Meng will work jointly to construct a site-specific installation reifying the invisible relations between people.
A series of interactive public programs will take place during Okubo and Meng's residency at mhPROJECT. Through the interaction with the participants, the artists attempt to actualize their thoughts about connections among people. The interactive program is an experimental process to develop their final collaborative presentation.
TRACE 1 : Saturday, August 10th, 2-6pm
TRACE 2 : Sunday, August 11th, 2-6pm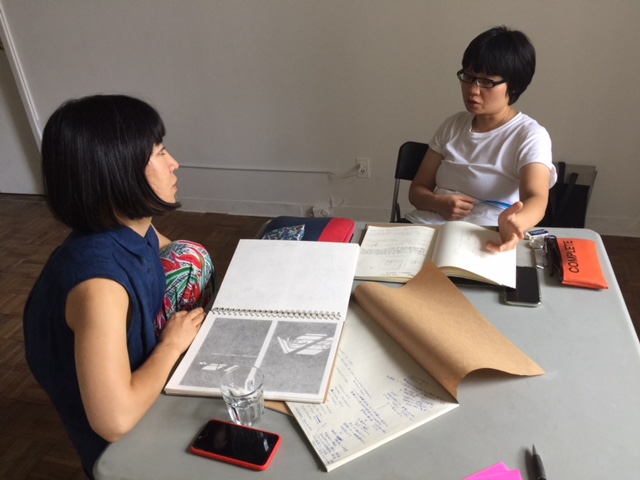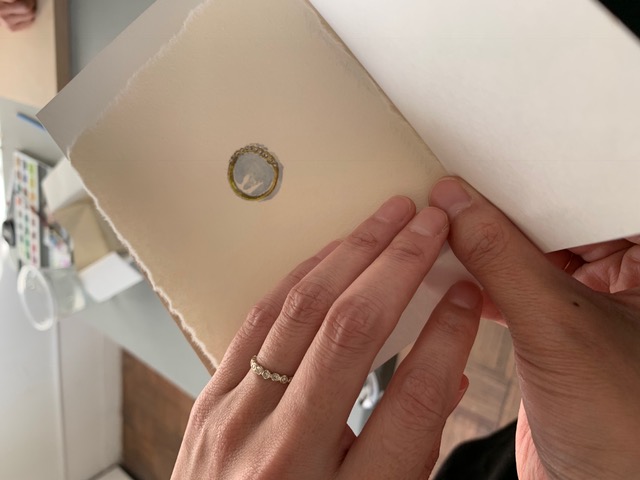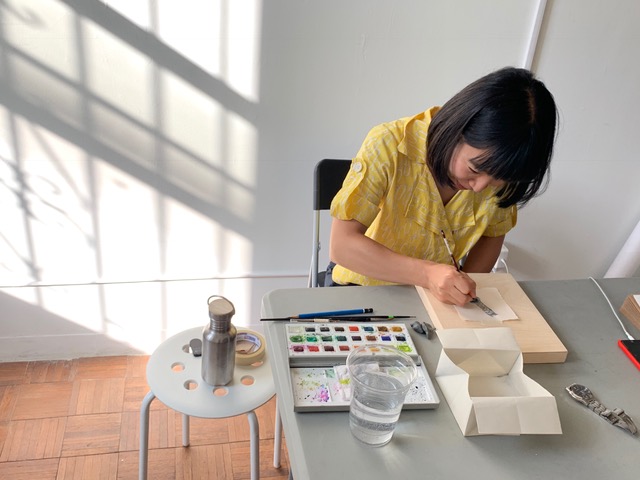 Lulu Meng is going to conduct an alternative interview. The participant will first initiate the interview through phone texting. In the end, an in-person meeting will be arranged outside of the residency space. The artist will post a series of questions to acquire the information about the participant. Answers from the participant will be transformed into an object that indicates the relative nature of space and time. Through the experimental encountering with the participant, Lulu examines the interactions between people in the post-Internet era and the relational construction of one's experience and identity.

Naomi would like to ask the participant to show her their belongings which always bring with them. She is going to take a sketch of it while listening to the story behind the belonging/s. All after this interview, the original sketch will be given to the participant after photographed.

TRACE 3 : Saturday, August 17th, 2-6pm
TRACE 4 : Sunday August 18th, 2-6pm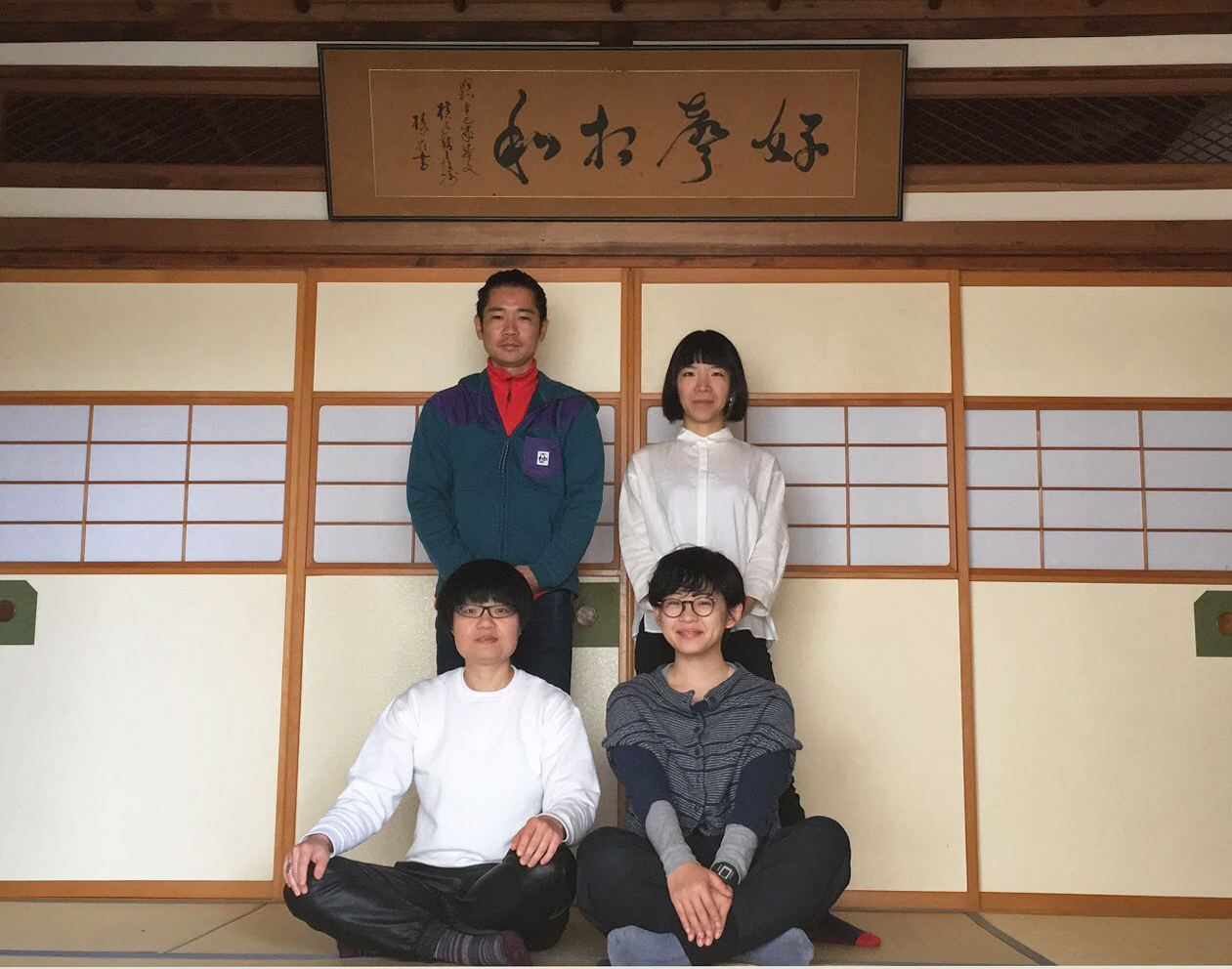 Continuing on their exploration of connections between people. Naomi Okubo and Lulu Meng invite you to a workshop of creating an "Imaginary family". "Family" is the basic unit in a society. Traditionally, it meant a group of blood-related people. Nowadays, its definition has become more inclusive. Like the kid's game, Playing House, which you might experience as well when you were small, the process of the workshop will begin from a playful conversation to explore the possibilities of creating an imaginary family consisting of participants and the two artists.Ultimately, we are going to take a family photo based on the conversation.
TRACE 5: Sunday, August 25th, 2-6pm
Our Fabric
Their collaborative residency starting brainstorming ideas and exchanging thoughts. Through the previous workshops on the past three weekends, the collaboration has been broadened to be between the participants of the workshops and them.
This Sunday, they would like to invite you to join our last workshop
Our Fabric
- making a patchwork flag with used fabrics and your stories. A flag is a piece of fabric with distinctive design and colors to be used as a symbol. Simultaneously, it is a symbol of "Unity"
Please bring a piece of used fabric or clothes when you come to the workshop
. It will be transformed into a flag of them by their hands.
Okubo and Meng created a instagram account
@trace.at.mh
.2019 to share their activities. Please follow them!
ABOUT ARTISTS:
In her painterly practice including installation, Naomi Okubo develops beautiful and seductive images that mask darker themes relating to her adolescence are connected to greater problems and inconsistencies in society. The process of her painting begins with photographic sources taken from various forms of mass media and advertisement to create colorful and ideal scenes by digital-collage. Her self-portrait appears in her painting as an appropriate character in the environment. Her allegorical approach reveals the underlying interpellation covered by attractive representation.
Okubo received a grant of Yoshino Gypsum Co.,Ltd Overseas Research Program for Artist(2019) and Overseas Study Two Years Program for Upcoming Artist sponsored by the Japanese Agency for Cultural Affairs(2017-2019). She graduated M.F.A of Musashino Art University, Tokyo(2011); Recent solo exhibitions include: Piles of the Surface, Elsa Art Gallery, Taipei(2017); THIS IS NOT MY LIFE, GALLERY MoMo, Tokyo(2016); Where should I go? Hamnmagasinet, Varberg, Sweden(2014); Selected group exhibitions: Muse Muse, Czech Center, NY (2018); INAUGURAL GROUP SHOW, Neuman Wolfson Art, NY(2017); On Illusion, Cuchifuritos Gallery, NY(2017); In Organic, Japanese Ambassador's official residence, NY(2017); Selected Art Fair: Real Fairytale, SPRING BREAK Art show, NY(2019); Pulse Miami, Miami, FL(2018); VOLTA NY, NY(2017); Residencies include: Residency Unlimited, NY (2017); Artist in Residence organized by the Art Department of Halland Municipality,Sweden (2014);Special Commission: Airbnb Magazine,NY(2019); ZEIT-Magazine, Germany(2015); Pubric Collection: Halland Konstmuseum, Sweden; Pigozzi Collection.
Lulu Meng questions what it is to be an individual living in a modern society and what connects people. Switching career path from chemical engineering to costume design, having lived and worked in different cities and countries, Meng currently lands in New York City as an artist.
Meng has exhibited in NURTUREart, Brooklyn, NY; E-TAY Gallery, New York, NY; SPRING/BREAK Art Show, New York, NY; MoMo Gallery, Tokyo, Japan; Museo El Castillo, Medellín, Antioquia, Colombia; 47 Canal Gallery, New York, NY; The Bronx Museum of the Arts, Bronx, NY; Flux Factory, Long Island City, NY; Cuchifritos Gallery&Project Space, New York, NY; El Taller Latino Americano, New York, NY; QCC Art Gallery, Oakland Gardens, NY; Hall of Science Museum, New York, NY ; William Harris Gallery, Rochester, NY; Power Plant Gallery, Durham, NC; Berkeley art Center, Berkeley, CA; YiArt, Taipei, Taiwan. Meng's residencies and awards include Sculpture Space, Utica, NY (2020); AIM Fellowship, Bronx Museum of the Arts; Immigrant Artist Mentoring Program, New York Foundation for the Arts; Residency Unlimited, Brooklyn, NY; Experimental Film Virginia, Cape Charles, VA; Vermont Studio Center, US; Kala Art Institute, US; DordtYart Residency, Netherlands; Waasland Artistic Projects, Belgium. Meng holds a M.F.A. in Photography, video and related media from Rochester Institute of Technology.