mh RESIDENCY #07

SHIHORI YAMAMOTO
AUGUST 15 - SEPTEMBER 26, 2021
OPEN STUDIO I SATURDAY, SEPTEMBER 25 I SUNDAY, SEPTEMBER 26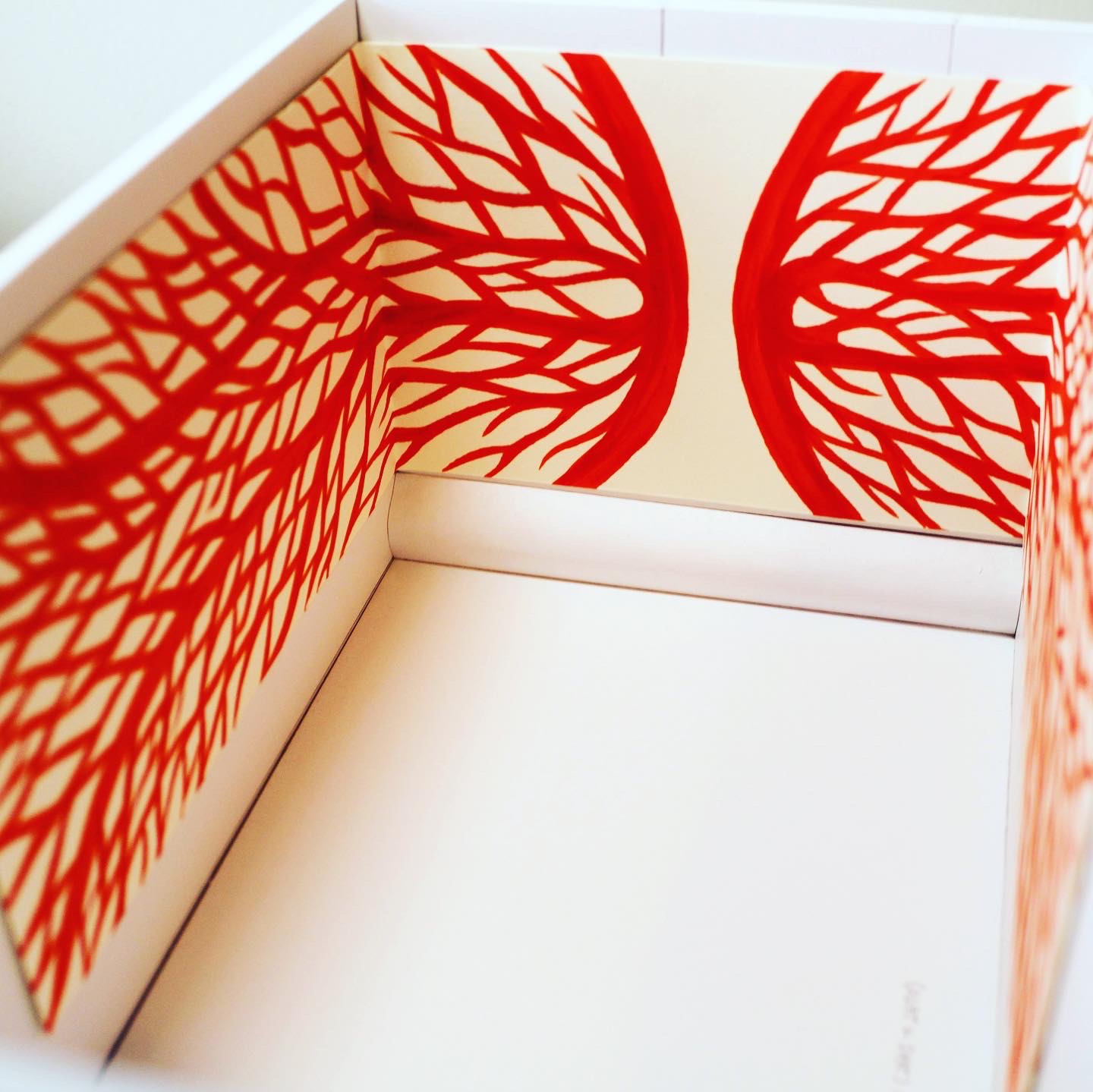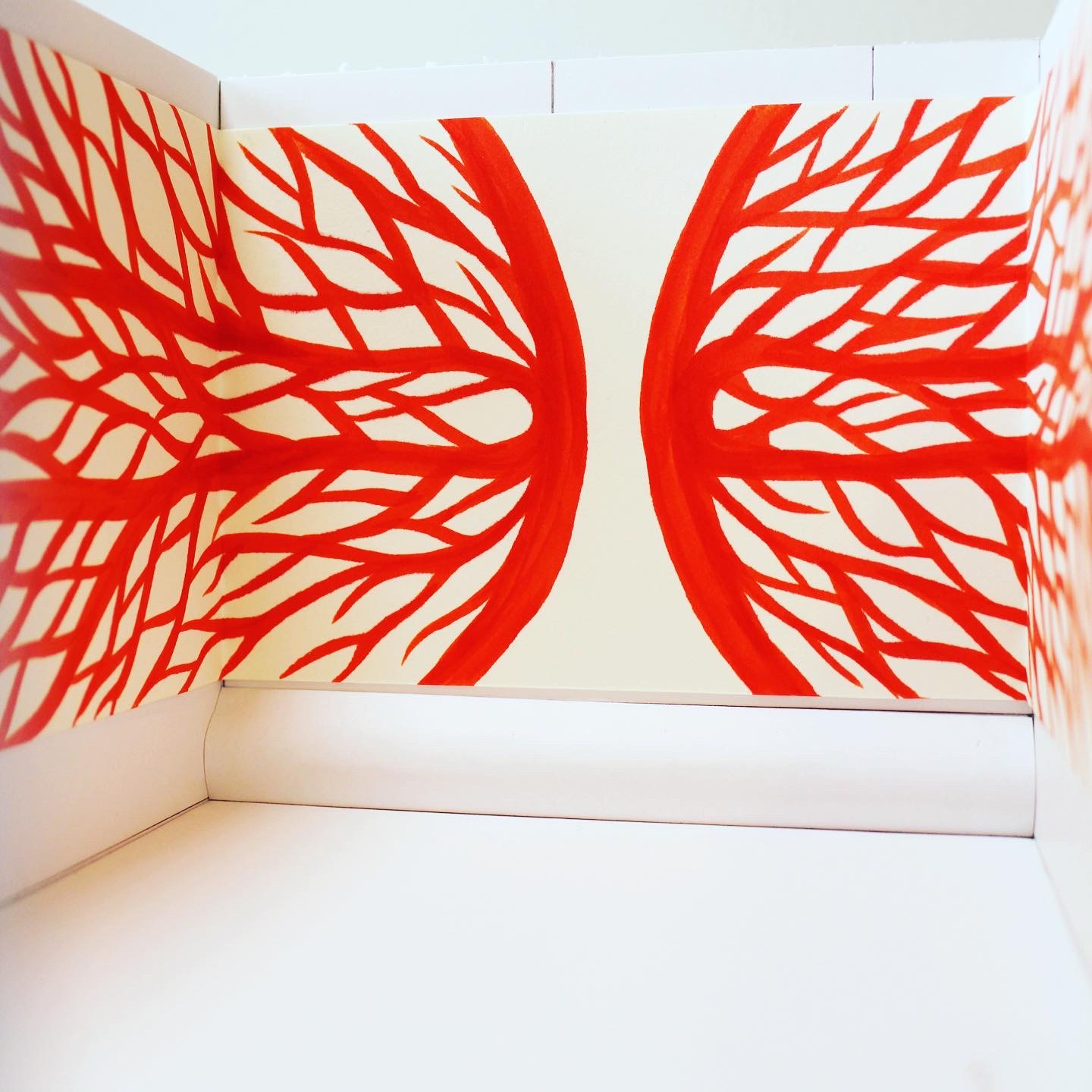 Woek Statement: Heading To The End
From the moment that the egg is fertilized, we are all heading to death.
While my family members battle against cancers, I fight against hallucinatory voices which command me to cease my life. Ironically, both of our enemies are created within us: cancer cells by their bodies, hallucinatory voices by my brain. As we are fighting for our lives, I wonder around this interesting paradox.
Everyday many healthy and innocent lives are taken by aggressive human actions. After losing many lives from the infectious disease, we still let warfares and discriminations take lives.
The artwork is reminiscent of our inner body, where we all came from. Through this work, I ask the audience to examine our universal beginning and the ending, and how they live their limited lives.
Artist Statement
My work stems from studies in variety of fields including psychology, biology, and physics. I investigate themes of memory and body, rules and orders, and nature and human. These themes reflect on the events from my childhood in Japan, as well as my recent experiences in the United States. My practice is a mean of self- analysis, a documentation of my relationship with the surroundings, and a therapeutic process for exorcism and survival.
I am interested in the impacts and the mechanisms of memories which govern us intellectually and physically, such as trauma and anxiety. In my recent drawing series, I document my personal experiences, analyze the emotional climates, and examine the accompanying pains, much like a diary or medical records. My study extends to the environmental factors which contributed to build these memories, including oppressions from totalitarianism, humiliations against genders and races, and exploitations of immigrants.
My other interest is in the natural laws; physics. I am particularly intrigued by laws in waves, mechanics, and time. In addition to the theme of memory and body, many of my works simultaneously examine these laws, and depicts my relationship with the surrounding nature. The compositional structures are reminiscent of biological organisms, botanical systems, and visual interpretations of dynamics of physics' laws, while the color palette is evocative of blood, flesh and dawning sun. The compositions are stretched by spontaneous choices governed by self-imposed rules and conditions.
Through my practice, I aim to unite the audiences by displaying equality as the same living beings on this planet, instead of focusing on our differences in individual features which relates to their specific genders, races, nationalities, and religions. My motives are to contribute to our physical and mental well-being, and to promote diversities and equality for mutual understandings and a peaceful world at large.
Shihori Yamamoto
(b.1988) is a New York based visual artist, originally from Kanagawa, Japan. Utilizing her background in architecture, as well as her knowledge in psychology, biology, and physics, Yamamoto creates intricate line drawings and architectural installations. Many of her works consist of papers and fabrics, and experiment with light and space. Yamamoto's work expresses the artist's obsession with warm colors, which have been protecting her from insecurity since her early childhood. Yamamoto's artwork has been exhibited internationally in the United States, Japan, and Germany. Her works have been exhibited in various places in the United States, including Chashama Foundation, Cuchifritos Gallery, NARS Foundation, New York Foundation for the Arts, The Painting Center, The Untitled Space, and A.I.R Gallery. Her works have also been shown in Tokyo (Japan) at Pola Museum Annex, and Berlin (Germany) at Lite-Haus Galerie. Yamamoto has participated in Art Fair Tokyo 2021 (Tokyo, Japan) and Governors Island Art Fair 2016 (New York). Yamamoto's honors include Pola Art Foundation Grant, Yoshino Gypsum Art Foundation Grant, Shibuya Art Award, ITO Foundation Fellowship. She has participated in numerous artist residencies in the United States, including Residency Unlimited, NARS Foundation Residency, New York Foundation for the Arts Immigrant Mentor Program, Kimmel Harding Nelson Center Artist Residency, and Vermont Studio Center Artist Residency.
Yamamoto received a Bachelor of Architecture from Musashino Art University (Tokyo/Japan), and a Master of Fine Arts from Pratt Institute (New York).
https://
www.shihoriyamamoto.com/8501730-bloom
https://
www.instagram.com/shihoriyamamoto/?hl=en